COMPANY PROFILE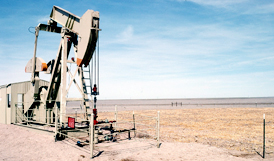 Petro Corp is the prominent trader and service provider for all types of Industrial Machinery, Power Tools , spares and equipments, industrial safety equipments etc.
Our Product Range includes Industrial spares, Industrial Power Tools, Industiral Safety Equipments, Air compressors, Carpentry Supplies, Contractor Supplies Products, Electrical Supplies products, Garrage Supplies Products, Glues and Adhesives Products, Hand Tools, HVAC Supplies, Industrial Safety Products, Material Handling Products, Measuring Instruments, Powertools and Accessories, Welding Equipments, and Workshop Supplies.
Petro Corp is consistent in its commitment to constantly improve Product Quality, Customer Satisfaction, after sales Serivice & Product Perfomance.
Mission Statement
Pledge to provide prompt, courteous, cost effective service in a consistent and reliable manner.
Pledge to focus on our Customers' needs each step of the way..
Pledge to provide quality products..
We Pledge to be a partner with each customer so that both will be successful..
Pledge honest and effective communications with our customers..
Pledge an inventory of maintenance, repair, and operations products to provide out customers with a warehouse that will reduce their inventory costs..